From my time as a graduate communications student, I've seen and played around with quite a few social media tools and applications. But one that kept popping up in my classes was Storify. Storify is a web-based application, which gives social media users the ability to arrange, organize and curate social media posts from a variety of different platforms (Facebook, Twitter, Instagram and even YouTube) into a single feed or story. The result can be quite compelling way to view a narrative or story as it was reported or posted to social media. Some Storified stories have even gone viral.
In 2012, a video was posted to YouTube showing Karen Klein, a school bus monitor in Greece, N.Y, getting harassed and bullied by students on the bus. That video can be seen below:
Ben Doernberg, a Wesleyan University student, took notice of the video, and used storify to give more depth and context by creating a Storify about the video. His Storify not only included the aforementioned video, but it also included social media reaction to the video.
Shortly after posting, Doernberg's Storify generated 1.5 million views and quickly went viral. His Storify brought even more attention to the bullying Klein received. Doernberg's viral Storify led to a social media effort to donate money to Klein, and she eventually received nearly $650,000.
A story like that shows just how effective a storytelling and content organization tool Storify can be. But not all the stories on Storify are as serious in nature as Klein's. Many use Storify as way to simply organize multiple tweets or Facebook posts to create some with more detail and depth. Many Storify stories simply document an event or activity. A recent Storify gives readers an expanded look at FIU Orientation, a build-up to a soccer match or coverage of the Boston Marathon.
However, it was only a few weeks ago that I first delved into the world of Storify for a project I was working on. I'm a contributing writer for the pop culture web publication PopMatters.com. I mostly contribute music and comic book reviews.
Two weeks ago, Netflix premiered the highly anticipate series Daredevil, which is based upon the Marvel comic series of the same name. I am a big comic book fan, so I was extremely excited to binge-watch the series once it was released. At only 13 episodes, I cleared my schedule to ensure I could binge on the entire series without interruption. I then had an idea that if I'm absolutely going to binge-watch the entire series, perhaps that could develop into a review of the series using Twitter. So, I pitched a project to my editor at PopMatters.com where I would watch the entire series in one sitting, and then tweet about it. I would then use Storify to compile my tweets into a singular, knee-jerk reactionary review.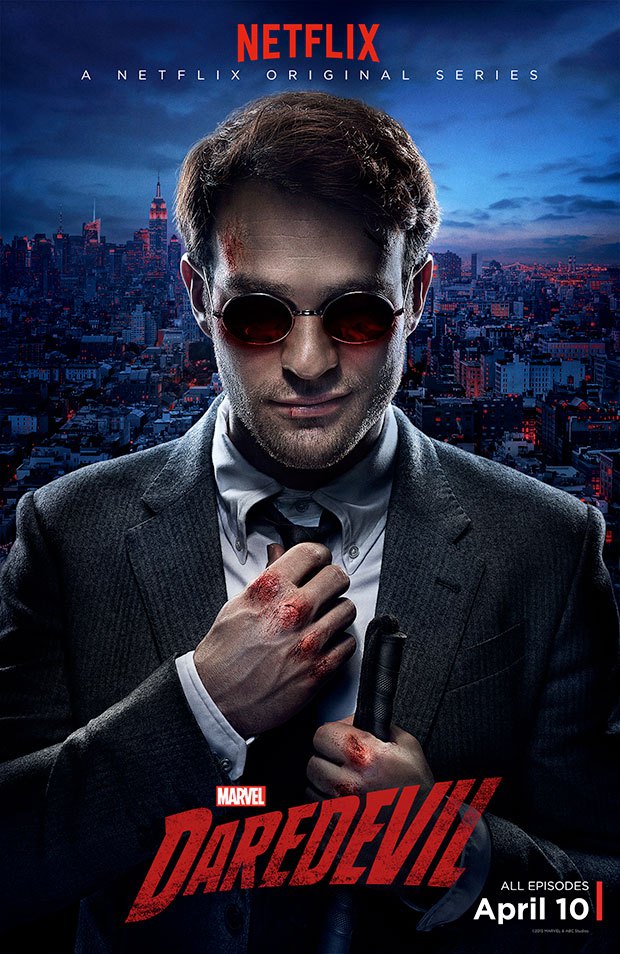 So, I delved into Daredevil episode one and didn't stop until 13 hours later. During my viewing, I tweeted my thoughts on every episode of the show. I then used Storify to organize my tweets into a real-time, chronological review of all 13 episodes, and then embedded my Storify into my piece, which was on PopMatters.com under the title, "Binging on 'Daredevil': Marvel's Netflix Series Is As Brutal As It Is Compelling."
After my first use of Storify, I feel as though it is an incredibly useful tool for turning social media posts, often thought of as singular thoughts, into an organized, visually impactful story that really speaks to the importance of social media as a storytelling and reporting tool.